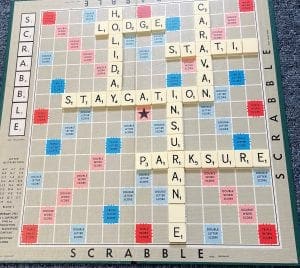 Stay Safe and StayCation
After what has been a very strange and stressful year where the words Lockdown, Self-Isolate and Coronavirus seemed to dominate our conversations and our lives; it's time to start getting some normality back into our lives. What could be better than a vacation, or Staycation to use the new buzz word?
Staycations in a holiday home offer you all the benefits of a vacation but with all the safety of staying at home. Having a holiday in your very own holiday home (a home away from home) where you can self-isolate but in a different and hopefully more beautiful location sounds ideal and buying your own holiday home can certainly accomplish that. The only thing you can't guarantee is the weather but after being locked up for almost a year in the same four walls, a change of scenery whilst watching the rain through the window, still feels like a win.
There's every indication that holidays in the U.K. instead of abroad are becoming more and more popular; so sales of Holiday Homes and Holiday lodges are taking off. So, if your serious about having a Staycation; now's the time to do it before it's too late.
HOW CAN WE HELP?
But "How can Parksure help?" I hear you say! Well apart from the fact we offer professional advice with decades of experience, the fact that we offer one of the most comprehensive Holiday Home Insurance policies on the market with Accidental Damage and Vermin Damage cover as Standard, with up to £500,000 worth of cover for the buildings alone; we've now secured even better rates!
PEACE OF MIND / BETTER RATES FOR HOLIDAY HOMES
So, with that in mind, whether you're a current owner or in the process of buying; insuring with us means you'll be able to enjoy your "Home Away from Home" Holiday property, secure in the knowledge that you'll have joined thousands of other like-minded Parksure clients who enjoy the peace of mind of great cover at competitive prices.
Stay Safe and StayCation!
SEARCH
CATEGORIES
ARCHIVE