General Winter Maintenance Tips for Park Home Owners: Closing down for the end of the season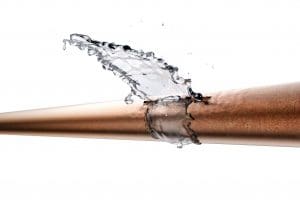 Many of the claims we deal with could have been easily avoided with simple maintenance of the property! Hindsight is a wonderful thing isn't it.
In the latest episode of Parksure's Top Tips – also available on our YouTube Channel – we focus on General Winter Maintenance for your Residential Park Home / Mobile Home, Holiday Lodge or Static Caravan in preparation for the Winter Period.
In the video and guide below we explain how with a bit of foresight you could potentially avoid the stress and disruption of dealing with that claim. And remember, some claims may not be covered if you don't carry out basic maintenance or reasonable precautions.
So why risk it, follow our guide and get cleaning and maintaining and remember:
DON'T LOSE OUT ON A PARK HOME INSURANCE CLAIM! MAKE SURE YOU CLEAN AND MAINTAIN!
Insurance and General Maintenance
Some people are under the mistaken belief that their park home insurance will cover them for things that simply break down or wear out. This is normally not the case. Insurance is there to cover the unforeseen; not the inevitable!
You might not be able to claim unless you maintain!
If you don't look after something it will eventually break down. This is a fact and chances are that you will not be covered if you do not carry out basic maintenance or reasonable precautions. Appreciate that your insurers will pay for unexpected events such as fires or flooding but expect problems if you leave the front door unlocked or don't clean your gutters out or in the case of Holiday Homes, close it down properly for the winter or closed period!
This is the point of this guide – to give you advice on just what to do to take care of your home and hopefully spot and fix issues before they become a problem or a claim. This guide is in no way a definitive list of everything you should carry out, as it's impossible to anticipate every eventuality or problem with your home, however it is a helpful guide to aid you in maintaining your property and minimising the risk of something going wrong. Parksure cannot be held responsible for any damage or accept any liability from people suffering losses or damage from following this guide; you do so at your own risk.
Winter Is Coming!
And with winter comes the cold weather and the likelihood of frost which can cause problems for you and your property and prove costly and inconvenient. Keep reading to find out more about the possible issues and how you can protect your property.
Burst Pipes
Just a small fracture in your pipes can release gallons of water, causing extensive damage to your Park Home, Holiday Lodge or Static Caravan. Protecting your property during freezing conditions is imperative. In fact some insurance policies insist that you take steps to protect your home before the winter period (especially true of Static Caravans and Holiday Lodge Insurers).
Preventative Measures
Check your insurance policy wording to see what is expected of you during the winter period to prevent potential problems and make sure that you are covered by your insurance should the worst occur. Some insurers do not cover frost damage at all; so it is especially important for you to take precautions if this is the case.
Make sure that the boiler and central heating system are serviced regularly and check that the thermostat is working properly. Our Residential Park Home / Mobile Home insurance policy covers you for Boiler Breakdown (many do not) but only if the boiler is serviced annually.
Ensure you know where to turn off the water supply.
Check the insulation on your water pipes; those in vulnerable areas should be lagged or similarly protected.
Make sure any external taps are turned off and disconnect any hoses.
Keep gutters, gullies and drains clear. Check your gutters, hoppers and downpipes regularly for blockages so that they can carry water away quickly and efficiently. If they are not maintained, blockages will occur and any trapped water may crack or shatter the downpipe if it freezes.
Keep an eye on the roof. Loose or missing slates and tiles may mean that water is getting in through the roof. Any repairs should be carried out by a professional.
If you plan on inspecting your roof using a ladder, make sure it is properly secured and only carry out your inspection in good weather. If you suffer from mobility issues, or are worried about this job, do not attempt to climb a ladder yourself – perhaps ask a neighbour or a friend to help with this. If you are at all worried with doing this get a tradesman in to check the roof tiles.
The manufacturer's handbook supplied with all new park homes should be read for further advice on recommended regular maintenance work.
What to do if a pipe bursts?
If a pipe does burst, turn off the water supply at the stopcock and try to catch any excess water in a bucket or other container. Do not use any electrics if you believe these may have been affected by the escaping water. If they have, you will need to have these checked by a professional electrician before using them again.
Frozen Pipes
If you discover a frozen pipe, don't wait for it to burst. Turn off the water supply and then slowly thaw the affected pipe by introducing heat to the area, e.g. with a hairdryer, space heater or hot water bottle. Do not attempt to thaw the pipe with a blow torch or other open flame. If in any doubt get a professional out.
Unoccupied / Closed Period
Many Parks (normally the Holiday parks) operate a drain down and flush through procedure before the winter period (as well as re-commissioning of the home in preparation for the start of the season) so it's best to consult with the park operator to see if this option is available to you.
Frost damage can be very costly to repair, so asking your park operator for assistance with preparations for the winter can be a cheaper option. If your park is unable to close down the home for you and you are unable to locate a suitable contractor and you are competent to drain down the system, you could use the recommendation mentioned below; however, Parksure cannot accept any responsibility for any damage caused due to frost under any circumstances beyond our control.
Closing down recommendations For Holiday Homes:
Turn off the water supply at the stop cock
Locate the drain cock(s) under the home and open it/them
Open all taps, including the shower, and lay the shower hose in the shower tray
Flush all water from the toilet cistern(s)
Drain off the water heater and central heating system
Turn off the gas supply. (Disconnect if it is a Holiday Caravan or Lodge)
Make sure electricity is turned off and all electrical plugs are removed from sockets (If continued electricity supply is necessary to maintain an intruder alarm system, please seek guidance from the Park Owner)
Empty and clean the refrigerator, leaving the door propped open making sure the freezer section has been thoroughly defrosted first
Remove all food items, bedding and clothing from cupboards
Store all valuable items such as televisions out of sight
Stand all mattresses and sofa cushions on their ends to allow air to circulate
Make sure all ventilation ducts and gutters are free from debris and obstruction
Make sure all windows, skylights and doors are securely shut and locked
Make sure the Park Manager has a key to the home and a contact number for you, in case of emergency.
Some park home insurance policies do not insist that you drain down your home but will instead insist that you turn the water supply off and a full central heating system is set to operate daily and overnight to a minimum temperature of around 10 – 15 degrees. As already mentioned, such requirements vary from insurer to insurer so it's best to check your policy and individual circumstances.
By following these guidelines, you are minimising the chances of your property suffering any damage this winter and making sure you will not become one of this winter's claim statistics! Should you have any queries regarding this or any other insurance matter, please contact us.
REMEMBER: DON'T LOSE OUT ON A CLAIM! MAKE SURE YOU CLEAN AND MAINTAIN!
Contact us to discuss this or to obtain an insurance quotation on Free Phone 0800 731 9583
SEARCH
CATEGORIES
ARCHIVE